Sensory Experiments was a studio-led experiential event that wholly embraced the provocative power of the world around us, enjoyed by over 350 people as part of Melbourne Design Week 2019.


Sensory Experiments– A more human-felt future is a more sensorial one
In this fully immersive experience, through three distinct Sense-Scapes, visitors were offered interactive performance, and confrontation with tastes, scents, textures, spatial constructs and collective practices. They helped create the Manifesto for Sensory Intelligence – a record of sensorial responses to the stimuli-saturated Sense-Scapes.

Internationally renowned chef Justin James (Executive Chef of Vue de monde and Iki Jime and previously of Eleven Madison Park & Noma Copenhagen) reignited people's sense of taste. Floral artist Hattie Molloy interrogated sensual perception with her reckoning of the Sublime. Visitors participated in live-choreographed performances, and were aurally challenged by the masters behind the Sydney Opera House's iconic acoustics.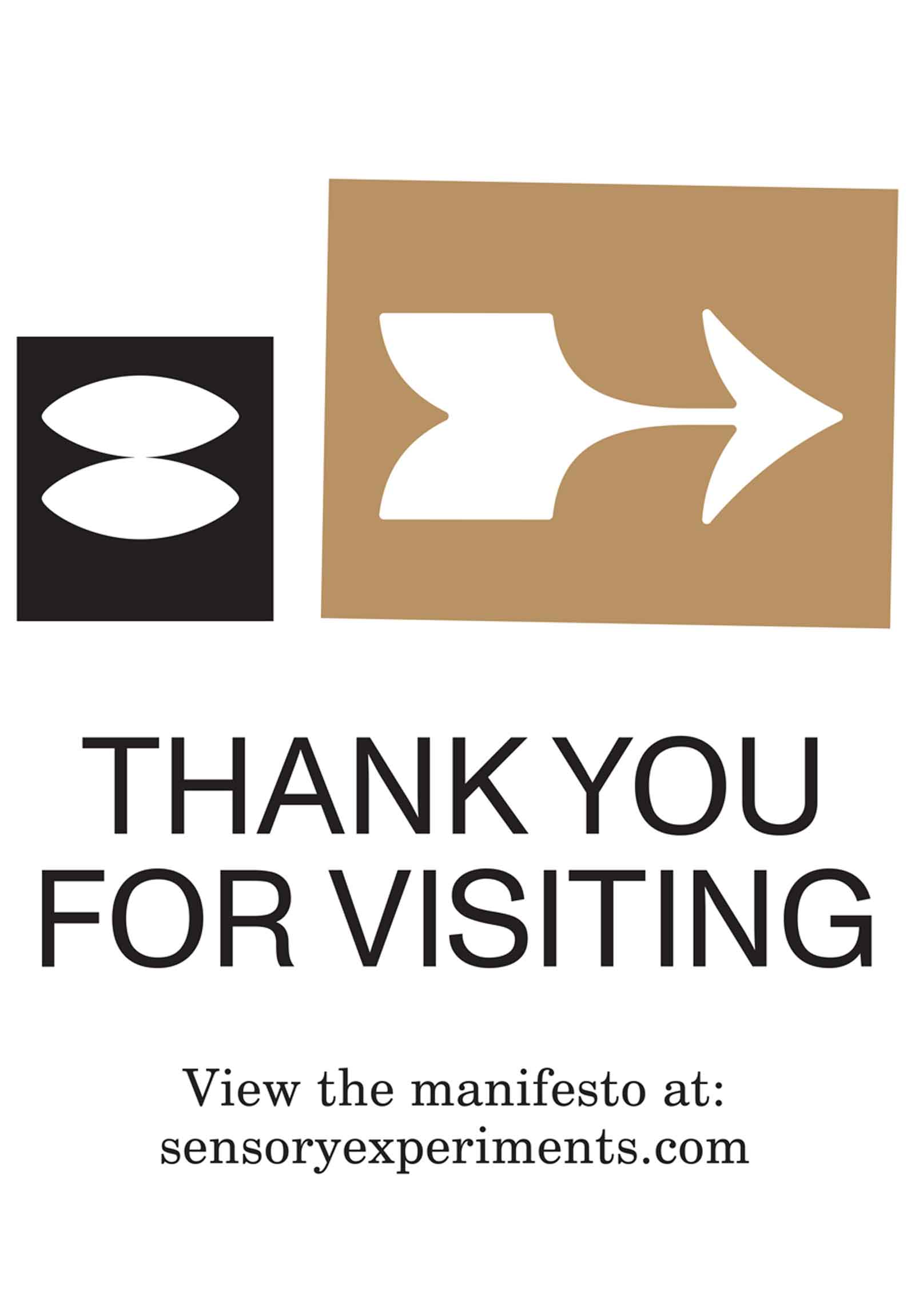 Scope
Brand Strategy
Brand Identity
Website
Event Design
Signage
Wayfinding
Naming

Created by DIAZ DAVIS creative studio
Artistic Director Mages Ruiz Diaz
Creative Director Emma J Davis

Project partners
More Studio and Mr. Kyle Mac, Amara Speechley, Damien Boecasse and Erika Hirzinger.

Event Partners
Justin James, Hattie Molloy and Emma Proudfoot, Mihan Aromatics, Chelsea Kate Evans, Samantha Iliov and Holly Simpson, Rachelle Austin, Olivia Reddan, Holly White, Arup, Hayden Sommerville, Belle Nowak, Pord, and Noomi.

Performers and Musicians
Nicole Tj, Thomas Lo (anon.), Josh Hooke, piano, Nathan Juriansz, Miranda Bell, Elissa Robustelli, (Musae Trio), Rayan, Shane and Winter McQuinn, Drums.

Photographer Carmen Zammit