For over a decade, James Vivian has been mastering the art of tailor-made dermal therapy solutions. Dubbed a skincare luminary, James understands that visiting a dermal therapist is a deeply personal experience. In particular, clients at the start of their skincare journey may feel varying degrees of vulnerability and apprehension.
James Vivian– A space that feels
This is where our journey with James Vivian begins. Almost ten years ago, James engaged us in creative consultation at the inception of his first clinic in Prahran. The brief was simple; to create a space that was warm, artful and welcoming. The partnership was an incredible success and since then, we've worked with James to create immersive therapeutic spaces where client experience is paramount.
At DIAZ DAVIS, we think of James Vivian as a brand that feels. Our work with James has evolved over the years as we partner on all aspects of spatial design. From styling relocations to furniture sourcing, interstate pop-ups and art selection, our goal is to bring James' vision to life at every opportunity.
For James, space is an extension of relationship. So, our studio's human-felt design philosophy guided our selections, edits and interior creations. From that first clinic to his current location, every design sensibility has been considered to enhance client comfort and wellbeing.
Since our first engagement, James Vivian has experienced exceptional growth and in 2020, the team relocated to roomier spaces in Toorak. With a focus on the small details that drive the clinic's holism, DIAZ DAVIS was there every step of the way to guide and execute on interior styling. In that same year, James Vivian won Best Eco Salon at the Australian Beauty Industry Awards.

With a loyal following that stems from heart-felt client relationships (supported by welcoming and safe spaces) we are incredibly proud to be part of the James Vivian journey.
In his own words: "You never cease to amaze me. Bra-bloody-vo! I just adore my new space! It's such an honour watching DIAZ DAVIS bring an interior to life, and the work at James Vivian Toorak was extra special." — James Vivian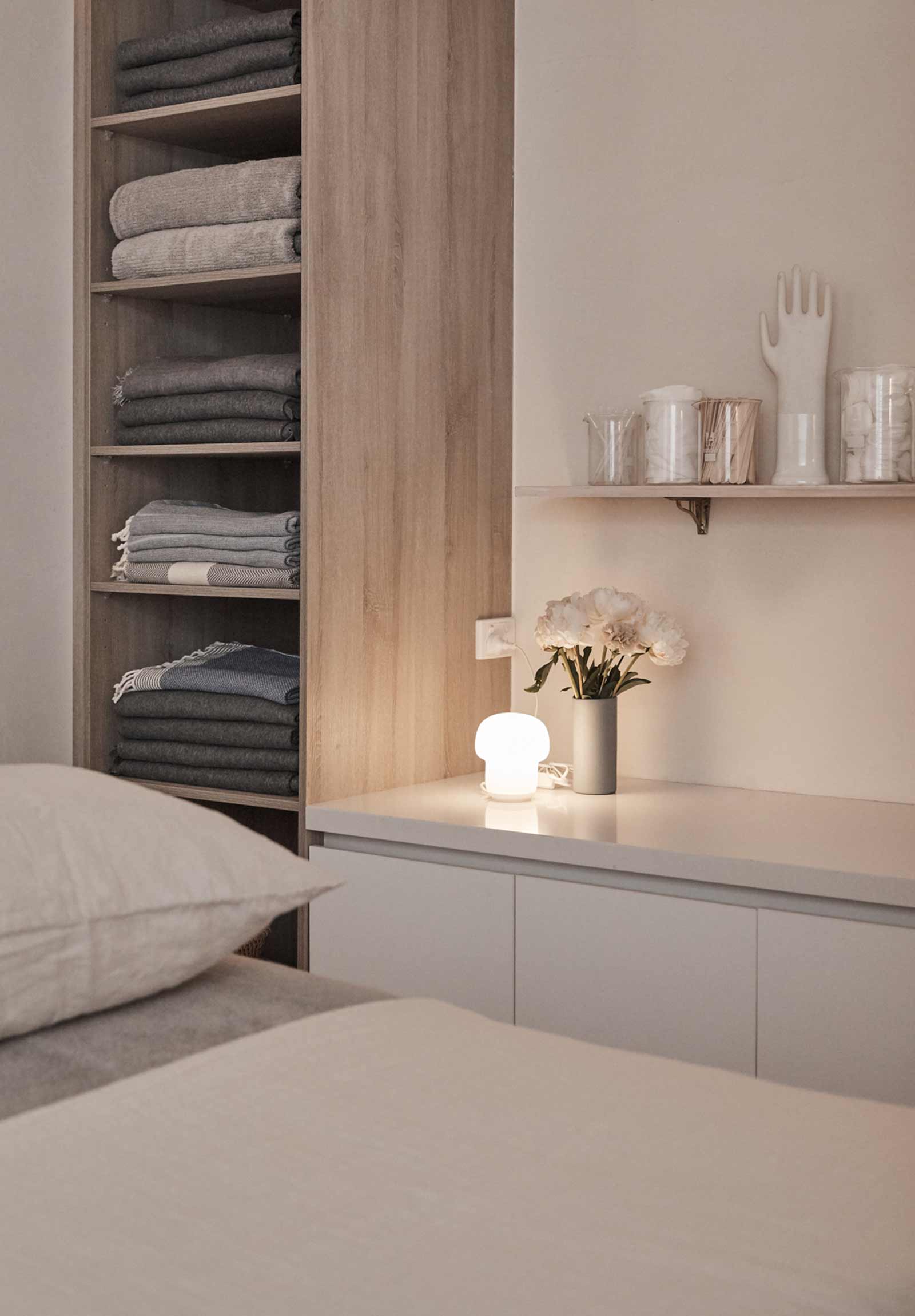 Scope
Interior styling
Visual merchandising
Photographic styling
Creative consulting

Sector
Beauty services

Photography Tracey Lee Hayes, courtesy of James Vivian.