What it means to be a brand that feels
Words by DIAZ DAVIS
(9 minute read)
Think of brands you like or admire. Often you can't quite articulate why you like them. But you know you do. They speak to you on an intuitive level. They tap into some small, secret, inner part of you. There's a feeling they evoke: of trust, or confidence. Of your own values echoed quietly back to you.

When someone reaches for one product over another, that's not an accident. It's the result of careful planning, strategy, and months of creative work.

This is what we mean by a brand that feels. The most successful brands don't just appeal to consumers on a rational level. They connect on a more emotional register. A brand that feels draws on what it means to be human. It weaves in science, art, psychology, creativity and the senses. It asks difficult questions, and takes the time to listen to its audience.

When we formed the DIAZ DAVIS creative studio, we realised we had the complementary skills to build these sort of brands. We weren't merely two people from opposite backgrounds. We completed each other, creatively. It was head meets heart. Art meets science. Commercial meets craft.

We wanted our studio to push brands towards a more human-felt existence; one that places emotion and the senses at the heart of every brand experience. In other words, we'd take the guesswork out of brand building.

In this article, we'd like to break down that approach, and explore how designing for the senses can unlock and transform your brand. It's a journey through what it means to be a brand. And how you can leverage that knowledge for long-term success.

Ready? Let's dive in.
Photo courtesy of Sake Argentina for Beldent
One of the most overlooked senses crucial to how we perceive our surroundings is sound. Digital technologies have dramatically altered how we take in sound, especially how music and musicians are experienced.

In a collaboration with global brand, Kraft, Mages Ruiz Diaz set out to reinvent and transform an unorthodox brand experience: the live music festival.
The
Beldent Random Music Fest
was a three-day music festival that had no set times and no schedules. Music lovers didn't know which band would play next, or on what stage. Additionally, festival goers couldn't buy tickets – they could only find them hidden inside Beldent gum packets. Attendees could also vote on which band would close out the festival on the last night.
A lot of conscious decisions were made regarding how people would interact while at the event. How would the crowd experience sound? How could we integrate the brand? Mages Ruiz Diaz even created a digital wayfinding solution, so that groups of friends could link up and not get lost in the crowd.

As a brand activation for Beldent, the event flipped the traditional festival model on its head, creating hundreds of moments to surprise and delight attendees. You might think there's a mental gap between chewing gum and live music, but when your focus is on the consumer, their senses, and their entire brand experience, the two become synonymous.
We are first and foremost a studio obsessed with spatial strategies – our outputs are often very tangible. We like the physicality of things, so we build, we paint, and we curate spaces in which brands can be felt and understood. Leading skincare brand
Brightwood
is an excellent example.
When Emma J Davis began our collaboration with Brightwood, the goal was to elevate the perception of the brand. We wanted to transform it, above and beyond skincare, building a more thoughtful, sophisticated and engaging identity.
What we uncovered while working with Brightwood's founder was a story of resilience and healing, all underpinned by an appreciation for Australian botanical ingredients. That was the essence of the brand. The structure around which everything else could be built.

This end-to-end journey yielded stunningly organic branding for Brightwood, including a new visual identity, collateral for packaging, and an atmospheric website that lived and breathed the brand's values. Crucial to this was a focus on how the products made consumers feel. Rejuvenated, refreshed and healthy.
Photo courtesy of Sake Argentina for Claro
As a creative studio, we love to lead our clients into what we do as "artists in the studio". The traditional agency obsession with Client Services just doesn't suit us (or the people we work with) particularly because we place relationships first, above all else.

As a design studio, we're slightly unique, in that our clients become embedded within the creative process. We bring them along for the journey. The traditional agency obsession with Client Services and Account Managers just doesn't suit us (or the brands we work with).

With our global network, we can tap into the resources of a much larger agency, while clients still get to deal one-on-one with our founders: Emma and Mages.

This approach paid dividends in a project for Latin American telecom company,
Claro
. The job was called Art 3.0. The brand's priority was to connect people, to bring them together, to build a sense of community.
Working closely with the senior management at Claro, Mages devised a competition for local artists and musicians to exhibit their work in a three-day immersive exhibition. One of the most intriguing parts of this project was how the artworks were activated. Visitors had to use their bodies to bring the work to life.
As a communications brand, Claro became an instrument of creativity, and not just 'another phone company'. By investing in its customers, and taking the time to surprise them, the return was immeasurable. And by working closely with the brand along every step of the creative journey, we were able to deliver a more engaging, memorable experience.
Photo courtesy of Arek Rainczuk for TEDxMelbourne
DIAZ DAVIS is driven by an innate curiosity. We're always trying to find the 'why' of things. It's how Mages came to be part of
TEDxMelbourne
.
TEDx is a globally recognised brand that needed a Melbourne twist: from the curation of speakers right down to the physical space of the conference. Yet TEDx is famously driven by ideas – not brand.
This focus, in a way, informs the identity of the whole experience. Visitors need the space to look, but more importantly feel, like a TEDx Talk.
For us, as a creative studio, these are the jobs we crave: building memorable and lingering emotional connections between consumers and brands. Using science, art, and sensory design to evoke a particular feeling.
We believe this can be done by looking strategically at all possible touch points, paying particular attention to the spaces in which brands and people interact.

Over seven years, Mages helped TEDx Melbourne grow from 500 to over 2000 attendees.

Mages evolved the event beyond simple 'talks', creating a holistic, multi-sensory experience. This included deeper opportunities for networking and more engaging partner activations.
Something we've observed recently is a definitive lack of good strategy work done for brands – strategy is often still viewed as an add-on, rather than a necessity.

DIAZ DAVIS is a strategy-first creative studio. The strategy informs and drives the creative. We don't present any deliverables that aren't tied to a brand's overall commercial objectives.

This isn't a constraint on design; quite the reverse, actually. We've found that a good strategy can act as the umbrella under which everything else sits. It also makes decisions about what creative assets need to be acquired much easier.

We love working with brands in food and lifestyle for this reason. One example is
Spiritual Nutrition
, a Melbourne-based health and wellbeing company.
For this job, Emma worked closely with the owner to articulate and bring to life her vision for the business. Our strategic approach elevated the brand from homemade kitchen snacks to a spiritual endeavour with a stronger voice on nutrition and wellness.
Using aesthetic photography to invoke a feeling of quality, Spiritual Nutrition evolved into something much more than simple protein balls.
Photo Henry Trumble
One question informs all the brand work we do: how does it feel to be human?

In a way, the answer isn't as important as the question. In this case, the journey is very much the destination, and it's a process we take seriously.

We dive well below the surface of a brand to discover what makes it work. What makes it tick. What makes it human. In that way, you learn not just what a brand stands for, but how it feels. That balance of emotion and logic, creativity and commercialism.

In 2018, we hosted and curated '
Transformation
'. It was an intimate dining experience, facilitated by us, with a select group of artists, speakers and industry experts.
We learned a lot from 'Transformation'. Not only did we build a memorable, sensory experience, but we were able to guide people through that experience, creating a safe space to share and be vulnerable.
Over the course of the dinner, there were tears. There were laughs. There was open dialogue between strangers.
By tapping into the emotion and philosophy of our own brand, guests left feeling challenged and re-energized. Inspired by the power of meaningful conversation.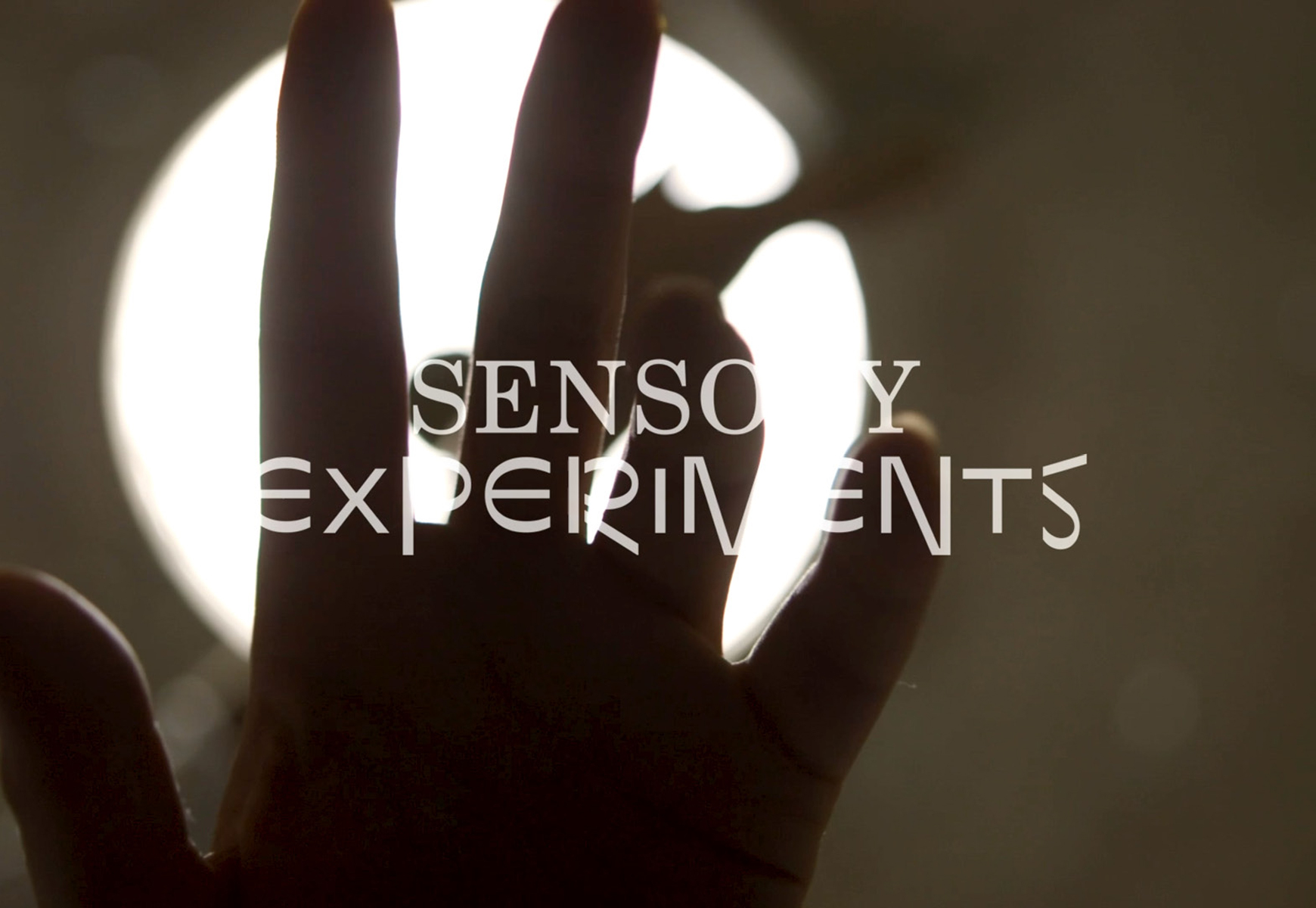 Still courtesy of Matthew Tambellini and Hayden Sommerville
All of these experiences and projects lead us to create
Sensory Experiments
for NGV Melbourne Design Week. Held at the Norla Dome in Melbourne, it was a fully immersive, multi-sensory experience, curated by us.
Part live event, part digital journey. It also explored themes we're particularly passionate about: the power of the senses, the potential of design, and the intersection between art and culture.
This project pushed the boundaries of
NGV Melbourne Design Week
, and was the result of a lot of in-depth research. We looked to the past for inspiration, and used it to imagine our path into the future.
For DIAZ DAVIS, this is a process grounded in feeling, and expressed creatively through the senses. The power of touch, taste, sound, sight and smell.
Photo Henry Trumble
For us, every client is part of the journey. The journey away from 'Client Services' and towards human relationships, human connection.

We truly believe in the power of brands. They're important. They matter. They shape the world around us, and we shape them in return.

We want to be a sanctuary for bold brands with big ideas. We want to ask difficult questions and challenge the status quo.

We want to raise the level of commercial discourse in Australia, and around the world. But most of all, we want to help. Not just because you need branding, but because you want your brand to mean something. To be something. To feel something. +
DIAZ DAVIS is an experiential creative studio that transforms brands through a combination of art, science, psychology and commercial strategy. We don't just build brands that work. We build brands that feel.

DIAZ DAVIS is an experiential creative studio that transforms brands through a combination of art, science, psychology and commercial strategy. We don't just build brands that work. We build brands that
feel.
Studio@diazdavis.com
Linkedin
,
Instagram